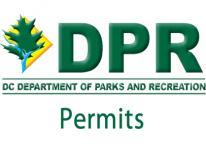 DPR's Permits Office handles all permit applications for the athletic use of its ball fields and basketball courts. To submit an athletic facility permit request please complete the online permit application.
Athletic Facility Locations
Seasonal and Renovation Closures
Your preferred location may be offline temporarily or on a long-term basis due to inclement weather, renovation, or seasonal closure.
Please review the Athletic Field Information Page for field closure information;
Natural turf fields are offline from the Friday before Thanksgiving until the third Friday in March; and
Artificial (synthetic) fields and indoor basketball courts/gyms are available year round.
Athletic Permit Application Period
DPR generally permits its ball fields and basketball courts on a seasonal basis. DPR has three scheduling seasons: Fall, Winter, and Spring/Summer.
Prior to each scheduling season, DPR will publish a time period, or "permit window," during which the agency will accept athletic permit applications. The latest seasonal athletic permit information is listed below. Please note: DPR handles late requests for fields and gyms in the order in which they are received.
Spring/Summer 2015
Season Duration: March 20 – September 6, 2015
Permit Application Window: December 9 - 12, 2014
Application Deadline: 11:59 pm on December 12, 2014
Notifications of Availability: Week of January 12, 2015
Fall/Winter 2015-2016
Fall: September 7 - November 20, 2015
Winter: November 21 - March 20, 2016
Spring: March 21 - September 6, 2016
Permit Application Period: June 1 - 12, 2015
Application Deadline: 11:59 pm on June 12, 2015
Notifications of Availability: Week of July 20, 2015
NOTE: Natural turf fields are offline from the Friday before Thanksgiving (11/20/2015) until the third Friday in March (03/18/2016).
Permit Issuance Priority
Provided that the application is completed in a timely manner, DPR will award permits in the following order when scheduling activities for fields and gymnasiums:
DPR-sponsored activities;
District of Columbia non-profit partners recognized by DPR in a written agreement;
Athletic programs organized by DCPS, DC Public Charter Schools, or the DCSAA for competitive league play and not for intramurals;
* Youth non-profit organizations, including schools, principally serving residents of the District of Columbia;
* Adult non-profit organizations principally serving DC residents; and
Other District of Columbia organizations, groups, or individuals for private use.
* Principally serving requires 75% of participants be DC residents. Applicants may be required to sign a sworn statement or provide rosters of participants' addresses showing that they meet the residency requirements.
Payment
Prospective permit holders must pay two weeks after receiving email confirmation of the availability of their field or gym. In order to cover incidental costs associated with late permits, DPR will charge a permit holder a fee equal to 15% of the total cost of the permit for any payment that arrives past the two week deadline. DPR reserves the right to cancel any athletic permit for which it has not received payment after the two-week deadline.
Office Hours
The DPR permit office is located at 1250 U St., NW, Washington, DC 20009. The office hours are as follows:
Monday – Friday: 9:00 am - 5:00 pm
Closed: Saturday and Sunday.
Walk-Ins: Customers may drop off permit applications or submit payments any weekday between 9:00 am - 5:00 pm. For general concerns, questions, or comments, the permit office will provide walk-in hours from 9:00 am - 5:00 pm.
Customers who wish to discuss any permit issues (Approval, Denial, Pending Request,) or general questions concerning a permit can schedule a conference by calling (202) 671-2597 or emailing: DPRpermits@dc.gov.