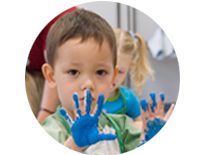 Seasonal camps are a major priority for DPR and we want to make sure that every family interested in investing their child's free time with us is rewarded with a great experience for their child.

Check out the seasonal camps we offer and click on the links to register.
Registration for the 2017 Camps season opened on Monday, February 27, 2017 for District Residents.
Once a camp opens for enrollment, it will not close until that camp is full.

Interested participants may register online or in person at the Summer Camp Office.
*Please note that DPR does not maintain waiting lists for summer camps.

---
Important Notes
Although DPR Summer Camp 2017 Registration can be completed in-person, it is highly recommended that non-residents and DC residents who are not applying for reduced rate fees, complete their registrations online. Applicants who register in-person are NOT guaranteed a spot in summer camp.

It is highly recommended that applicants who are requesting a reduced rate, finalize their applications during the pre-qualification period, in order to expedite online camp registration.

The pre-qualification period for reduced rate opened on Monday, January 23, 2017.
Contact the Kids, Camps & Co-op Division:
Columbia Heights Community Center
1480 Girard Street, NW, 4th Floor
Washington, DC 20009
Phone: (202) 671-0372
Fax: (202) 671-2796
Email: [email protected]