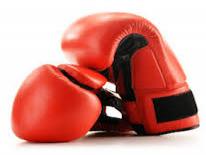 Join DPR, the Potomac Valley Boxing Association and the DC Boxing Commission for the Annual Mayor's Cup Amateur Boxing Tournament.

The 3-day tournament is open to amateur boxers with a current US Amateur Boxing Passbook. The registration fee is $10 (late fee - $15), and all payments and registration forms must be submitted online (no in-person applications nor payments will be accepted).

The tournament is open to the public.