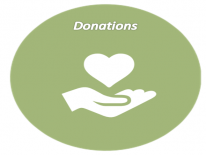 DPR accepts two type of donations and categorizes them using the below thresholds:
Goods & Services Under $500
Goods & Services Over $500
Donations can be gifts, and grants from individuals, clubs, groups, corporations, partnerships, foundations, and other governmental entities. Your donation supports the growth of parks and recreation programs in Washington DC.
Donations designated to DPR support programs, parks and facilities and can include monetary gifts or in-kind equipment, materials, and services.
Donors are required by DC government to complete a donor agreement form for all donations.
Complete this form, sign and return to [email protected]
Or by mail:
Partnerships and Development Office
Attn: Donations Manager
1250 U Street NW, Suite 200
Washington DC 20009

Fund to Advance Washington DC
Donations can also be made for specific projects benefiting the Department of Parks and Recreation through the Fund to Advance Washington DC and the Mayor's Office of Partnerships and Grants Services https://dcwebforms.dc.gov/OPGS/donate1/