Wednesday, February 23, 2011
Appointees to Head Contracting and Procurement, Parks and Recreation, Women's Policy, Department of the Environment Among Those Announced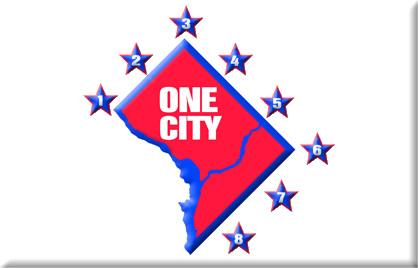 Appointees to Head Contracting and Procurement, Parks and Recreation, Women's Policy, Department of the Environment Among Those Announced
Contact: Linda Wharton Boyd, (202) 727-5011
Doxie McCoy, (202) 727-9691
WASHINGTON, DC –  Today Mayor Vincent C. Gray announced new appointees to his administration in the areas of the environment, mental health, women's policy, parks and recreation, contracting and procurement and public-education facilities modernization.
"I am delighted that these accomplished individuals are ready to serve the District of Columbia with higher levels of accountability, responsiveness and leadership," said Mayor Gray. "I am looking forward to working with them in my administration as we build 'One City' together."
James Staton, Jr. has been nominated to direct the Office of Contracting and Procurement. He has 30 years of experience with managing multi-million dollar purchasing and vendor budgets in state government and international private sector companies. He is currently the state purchasing officer for the North Carolina Department of Administration. He also has been a purchasing manager in the private sector with leading textile producers Burlington Industries and Nylstar, Inc.
Jesus Aguirre has been nominated to continue directing the Department of Parks and Recreation (DPR), where he already serves. He first became director of DPR in late 2009, overseeing more than 900 acres of parks, 66 recreation centers, 41 pools and spray parks and hundreds of ball fields and courts. Prior to coming to DPR, Aguirre was Director of School Operations for District of Columbia Public Schools. Previously, he was the co-founder and executive director of the first charter school in Arizona, serving under-privileged students in Phoenix. He is a resident of Ward 4.
Terese Lowery has been nominated to direct the Office of Women's Policy and Initiatives (OWPI). OWPI falls under the Office of Community Affairs, works with the D.C. Commission on Women, and serves as a resource for women business owners, among a host of other initiatives that improve the standing of women in the District of Columbia. She previously worked with the D.C. Council as a legislative analyst focusing on charter schools, the University of the District of Columbia, the new community college and other education issues. She lives in Ward 3.
Christophe Tulou has been nominated to direct the Department of the Environment. He has been acting director of the agency since May. He is the former principal of Christophe Tulou Associates, where he advised clients on the intersection of global change, business operations and public policy. He has been a cabinet secretary for the Delaware Department of Natural Resources and Environmental Resources and held various congressional staff positions, including staff director for a subcommittee of the House Banking, Finance and Urban Affairs Committee. Tulou is a resident of Ward 2.
Ollie Harper, Jr. has been nominated to head the Office of Public Education Facilities Modernization (OPEFM). He has served as Deputy Director for Operations & Maintenance at OPEFM since 2008 where he directed several divisions, including facility operations and maintenance, small capital construction and environmental health and safety, among others. Harper was an integral part of the OPEFM management team leadership while the organization executed over $1 billion in construction and renovation work on D.C. public schools and other government facilities. Having served the District of Columbia for 10 years, he previously held leadership positions at the D.C. Sports & Entertainment Commission (DCSEC) as the Interim Executive Director and later as the Director of Facilities Management where he supervised sales, bookings and operations of historic RFK Stadium and the D.C. Armory. He lives in Ward 6.
Steve Baron has been nominated to continue directing the Department of Mental Health, which he has led since 2006. Before joining the District government, Baron was president of Baltimore Mental Health Systems, Inc., for 17 years. He also served as the executive director of People Encouraging People, a comprehensive community rehabilitation program for individuals experiencing serious and persistent mental illness, and spent eight years in the field as a social worker and therapist. He lives in Ward 1.