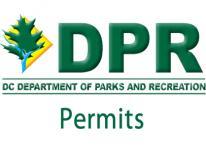 DPR strives to keep outdoor fields open as much as possible for recreation and play. However, closures may be necessary at times to protect the field from excessive damage.

Typically, grass fields will be closed based on volume of rain. All fields (grass and turf) will be closed when there is any sign of lightning. It is not only important to protect our fields during inclement weather, but public safety is also an important factor when determining whether or not to close DPR fields.

There are multiple ways to receive field closure updates:

1. Sign up for DPR's Nixle alert system to receive a text message and/or email.

2. Follow us on Twitter and Facebook.