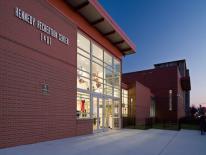 DPR is proud to provide access to athletic fields, courts, community gardens, playgrounds, and recreation centers to District residents of all ages.
For a full list of DPR facilities and an interactive map, please use the links below:
DPR recreation centers and fitness centers are free to DC residents with a DPR account. Non-residents are welcome to purchase a pass or membership.