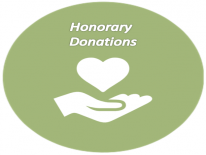 Consider a commemorative donation to DC DPR to celebrate or remember an important person or event!
Community members and groups are encouraged to donate benches and trees to DC DPR as an impactful gesture of reverence and civic pride.
Benches & Plaques
Honorary benches with plaques may be placed at new sites or donated to replace existing benches.

Trees & Stones
Donating a tree can beautify a park for many years to come. A selection of native trees is available for planting at selected DPR park locations. Stones with honorary messages may be included with trees and other DPR approved donations.
All donors will receive dated certificates with a photo and map of their donation's location.
If you or your organization would like to make a donation, please complete the on-line DPR Donation Application. We will review this application and someone from our Partnerships & Development staff will follow up with you.
For additional questions about partnerships, please contact us via e-mail at [email protected]