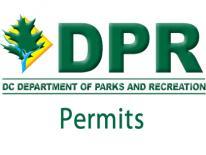 It is important to be aware of the many Federal and District laws and regulations, as well as the rules, policies and conditions for permitted activities at DPR facilities and parks. Therefore, it is important for all applicants to read and understand the DPR Permit Handbook
DPR's fee schedule is based on D.C. Regulation and requests for waivers and/or discounts are based solely on eligibility requirements as outlined in the DPR Permit Handbook.

Permits are issued based on a priority of use, which is also outlined by DC Regulation and included in the handbook.

Failure to adhere to any of the permit conditions shall be grounds for denial and/or cancellation of a permit and in some cases may constitute a violation of law, subject to penalty.