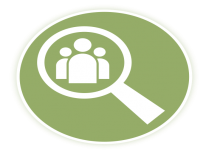 DPR is getting #BacktoSummer in 2021 and we're looking for hard-working, dedicated indivudals to help us bring back summer to DC residents. If you're looking for summer work, you can earn up to $10,000 as a lifeguard, camp counselor, program facilitator, or food monitor. Click here to learn more about summer positions and apply today! (once in the job portal, search "Parks and Recreation")

Interested in a full-time position with DPR? Please check this page routinely, as new vacancies are posted as they become available through the DCHR application portal.
Click on the links below to explore opportunities and join the agency where fun happens.
Careers (once in the job portal, search "Parks and Recreation")