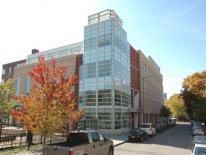 The Department of Parks and Recreation (DPR) has recreation centers in every ward. No matter where you live in DC you are within 2 miles of a DPR recreation center. They centers are your gateway to a broad range of fun and challenging activities.

They are safe zones for children and teens and offer families an opportunity to enjoy special activities and events close to home.

Please use the links below to learn more about our recreation centers and the amenities they offer as well as to plan a visit or enroll in special programs at certain locations.