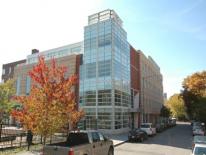 DPR's facility locator has been experiencing intermittent functionality and may crash from time to time. Currently our website team is working with OCTO to create a new, mobile and web friendly facility locator to replace the current facility locator. We apologize for the inconvience.
Please visit
Find a Rec Center or Pool Near You
in the event the facility locator is down. While this page will not provide a mapping system, but it will provide our residents and users with an address, phone number and other basic information. Please note that this is a temporary alternative.
---
The Department of Parks and Recreation (DPR) has recreation centers in every ward. No matter where you live in DC you are within 2 miles of a DPR recreation center. The centers are your gateway to a broad range of fun and challenging activities. They are safe zones for children and teens and offer families an opportunity to enjoy special activities and events close to home.