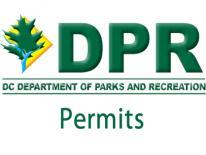 Throughout the year, permits are issued on a first come, first served basis. At times when DPR accepts applications during a "Permit Window," all applications during that time are considered concurrent and therefore are prioritized in the following order:
DPR sponsored activities
Partners with written agreement
Athletic programs organized by DC Public Schools, District Public Charter School, or the DC State Athletic Association for competitive league pay (games only)
Youth non-profit organizations, including schools, principally serving District residents
Adult non-profit organizations principally serving District residents
Other organizations, groups, or individuals for private use that are based in the District; and then others
Organizations that "principally serve District residents" are defined as organizations with over 75% of participants residing in the District. Roster or other proof of residency may be required.
Even if space and time are available, DPR may issue a permit for less than the hours requested to ensure 1) DPR property is not overtaxed, 2) to provide for community time, 3) to allow for other types of permitted uses, or 4) to accommodate other applicants who have requested the same space for the same times.
For more information, please read the DPR Permit Handbook.