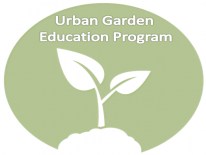 This gardening course is focused on advanced and innovative ways to grow in urban settings. Participants must have taken DPR's Gardening 101 and received their certificate or have prior knowledge of gardening basics.

Typical Schedule (May change year to year):
Gardening with Mammals
Intro to Permaculture
Vertical Gardening
Intro to Urban Beekeeping
Mushroom Growing
Growing and Brewing Hops
Food Preservation 101
Intro to Aquaponics
Teaching Gardening to Children
Medicinal and Edible Herbs Plant Walk
Registration
Visit our Registration Portal to sign up for DPR programs
Questions
To learn more please reach out DPR's Community Garden Specialists:
[email protected] - (202) 262-2138
Follow us on Social Media
facebook.com/dprurbangardens
instagram.com/dprurbangardens
Want to Receive Monthly Updates for DPR Programs?
DPR's Urban Garden Division partners with the DUG Network to do a semi-monthly (twice a month around the 1st and 15th) newsletter that highlights all DPR programs and registration openings along with other urban Ag, food security and environmental programs, workshops, job openings, grants, tips, etc, in greater DC. To view past newsletters or to sign up for future newsletters please visit this link or email [email protected]
The DUG Network website also has a searchable database of over 500 organizations working in DC in urban Ag, food security, and environmental programs along with many other resources.