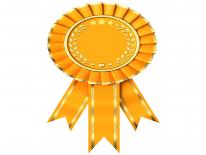 The District of Columbia is nationally renowned for it's park system and offers universal access to centers, courts, and fields that are among the best public facilities in the U.S. DPR is proud of the many honors and distinctions the city has earned over the years.
A few of the most recent awards are listed below.
#4 Park System in the U.S.
ParkScore 2017 Rankings
Each year, the Trust for Public Lands (a nationwide organization committed to land conservation) takes the 100 largest cities in America and ranks them according to how well each city's park system is meeting the needs of its residents. In 2017, Washington D.C. was ranked 4th in the country on this prestigous list. This marked the third year in a row with the District in the top 5.

View Full Rankings

2017 Excellence in Historic Preservation Award (Park View Field House)
DC Office of Planning and Historic Preservation
The 14-year tradition of this award is used to honor the various projects, programs and individuals whose exemplary work and commitment to historic preservation benefits the lives of Washingtonians. DPR is proud to accept this award after restoring and renovating the Park View playground and recreation center. Now officially recognized as a part of the National Register of Historic Places, (NRHP) Park View was key location in America's struggle for greater racial equality.

In 1952, Park View playground became one of the first public parks to integrate in a major American city. The community's role in pushing for this change was covered in the national media and is credited for laying the foundation for communities that would soon do the same. DPR's renovations to this landmark of American civil rights included state of the art landscaping, furnishings, a multipurpose athletic field, and new playground equipment on a rubber saftey surface.