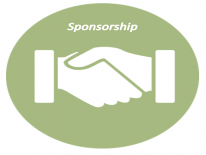 Washington DC area businesses and organizations with an interest in contributing to the growth of neighborhoods and quality of life for Washington DC residents can assist in expanding DPR services with sponsorship donations.

Partnerships between DPR and your company will be used to further enhance the many recreational and development programs and activities operated by DPR; health & wellness programs, sports, creative and performing arts, senior enrichment programs, youth empowerment and leadership, day and overnight camps.

For a better understanding of the DPR sponsorship process, see the below example of one of our recent partnerships.
Traditionally, sponsors of our agency provide their support in one of four ways:
If your group or organization is interested in becoming a DPR sponsor please reach out to [email protected]