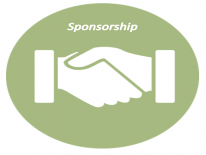 Businesses and organizations with an interest in contributing to the growth of neighborhoods and quality of life for Washington DC residents can assist in expanding DPR services with sponsorship donations.
Partnerships between DPR and your company will be used to further enhance the many recreational and development programs and activities operated by DPR; health & wellness programs, sports, creative and performing arts, senior enrichment programs, youth empowerment and leadership, day and overnight camps. Additionally, DPR also hosts a variety of signature events that draw thousands of attendees from across the city.
Traditionally, sponsors of our agency provide their support in one of four ways:
If your group or organization would like become a sponsor with DPR, please complete the on-line DPR Sponsorship Application. We will review this application and someone from our Partnerships & Development staff will follow up with you.
For additional questions about partnerships, please contact us via e-mail at [email protected]