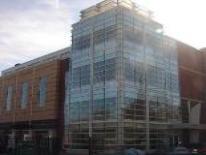 The new Columbia Heights Community Center, 1480 Girard St., NW, is one of the DC Department of Parks and Recreation's (DPR) larger facilities. The facility features dedicated space for both DPR administrative staff and community programs. Building amenities include:
Office : Office of Planning and Capital Projects
Address : 1480 Girard St., NW
Goal/Milestones :
Project Approval—TBD
Construction Began—TBD
Construction Completed—March 2007.