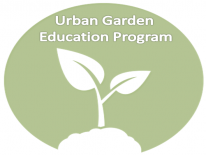 IMPORTANT ANNOUNCEMENT

FALL PROGRAMMING - INCLUDING THE COOKING AND NUTRITION SERIES - IS POSTPONED UNTIL FURTHER NOTICE AS WE SOLVE UNFORESEEN ISSUES WITHIN THE URBAN GARDENS DIVISION. THE SERIES REGISTRATION IS CURRENTLY FULL. REGISTRANTS WILL BE PRIORITIZED PARTICIPANTS IN THE COOKING AND NUTRITION SERIES AT ITS PROPOSED START DATE IN LATE WINTER/EARLY SPRING SEASONS. WE APOLOGIZE FOR ANY INCONVENIENCE THIS DELAY MAY HAVE BROUGHT YOU. FOR QUESTIONS AND CONCERNS, PLEASE EMAIL [email protected]
This class will involves 10 sessions, each of them two hours in length. Participants will learn multiple ways to cook, bake, and prepare healthy and delicious meals.
Typical Schedule (May change year to year):
Balsamic Beyond Salad

Screenprint Your Cookwear

Eating for Two

Food as a Passport: Eating Our Way Through the African Diaspora

Cooking with Colors, Thanksgiving Style

Still Life: DIY Foodie Holiday Card

DIY Herb Infused Shea Butter

Holiday Cookies

Juicing 101
Registration
Visit our Registration Portal to sign up for DPR programs
Questions
To learn more please reach out DPR's Community Garden Specialists:
[email protected] - (202) 673-7647
Follow us on Social Media
facebook.com/dprurbangardens
instagram.com/dprurbangardens
Want to Receive Monthly Updates for DPR Programs?
DPR's Urban Garden Division partners with the DUG Network to do a semi-monthly (twice a month around the 1st and 15th) newsletter that highlights all DPR programs and registration openings along with other urban Ag, food security and environmental programs, workshops, job openings, grants, tips, etc, in greater DC. To view past newsletters or to sign up for future newsletters please visit this link or email [email protected]
The DUG Network website also has a searchable database of over 500 organizations working in DC in urban Ag, food security, and environmental programs along with many other resources.