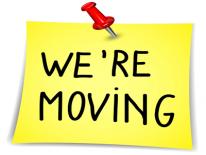 We're moving on up, to the northeast side!
The DC Department Parks and Recreation Headquarters will be moving on Friday, August 30, 2019.
As of 5pm of that day, all operations based out of 1250 U Street, NW will be closed permanently.
On Tuesday, September 3, 2019 our new headquarters at:1275 First Street NE, 7th & 8th Floor, 20002 will open to the public.
DPR's phone number will remain the same at the new HQ: (202) 673-7647.
During the relaocation process, we do anticipate service interruptions and would like to apologize in advance for any inconvenience that occurs during the transition.
The move to one location will allow increased collaboration and coordination between our divisions to provide an elevated level of Customer CARE to our customers.
The following central operations' offices will be housed at 1275 First Street NE:
Director's Office
Communications Office
Customer CARE Office
Permits and Registration Office
Operations Group (Capital Projects, Facilities, Procurement, SAFE Office, Information Technology)
Partnerships & Development Office (Volunteer Program, Donations, and Grants)
Finance Office
Human Resources Office
General Counsel's Office
Athletics Programs
Aquatics Programs
Camps and Seasonal Programs and Recreation Services
Cooperative Play Program
Cultural Arts Programs
Diversity Initiatives
Environmental Programs
Food and Nutrition
Teen Programs
Senior Services
Training and Development
We expect the below divisions will be restored to full operations by the following dates:
Walk-in Service: September 3
Customer CARE: September 9
Permits: September 11
Human Resources: September 11
No other facilities, including recreation centers, pools, playgrounds, courts and fields will be affected.