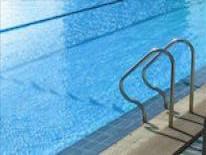 This large pool is a part of the recently renovated amenities at the new and improved Kenilworth rec center.
General Information
*Kenilworth Pool will close for the season on Sunday, August 26, 2018.
Address:
4321 Ord Street, NE
Ward:
7
Nearest Metro:
Deanwood Metro Station (Silver, Blue & Orange Line)
Parking:
Street Parking Available
Hours of Operation:

Mon, Tues, Thurs & Fri: 11 am - 8 pm
Sat & Sun: 11 am - 6 pm
(Closed Wednesdays)

Contact:
Direct: (202) 258-6513
Aquatic AQ: (202) 671-1289
Email: Customer Service
Services and Program
Please note, a valid, government-issued photo ID (driver's/non-driver's license or passport) is required to enter all DPR aquatic facilities.