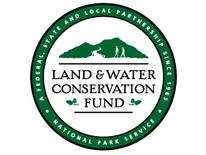 The District of Columbia uses its DPR Five-Year Agency Master Plan as the Statewide Comprehensive Outdoor Recreation Plan (SCORP). The SCORP is a requirement of the National Parks Service's Land and Water Conservation Fund (LWCF), and must be submitted to the National Park Service (NPS) to be eligible for LWCF grant dollars. The intent of the SCORP is to identify recreation priorities and develop a plan to meet the implementation goals of District residents and elected officials. For more information on LWCF, please visit the National Park Service Land & Water Conservation Fund website.
The purpose the 2010-2013 SCORP is to:
Provide strategic directions through strategies and tasks that address the public's core issues, and improves the management and operations of DPR and its programs and facilities.
Provide an assessment of facilities that will give management a tool for prioritizing capital improvement projects related to the District's parklands and recreation centers.
Develop a detailed assessment of parks and recreation needs in each of the 39 neighborhood clusters, giving management yet another tool for determining physical needs in the parks and recreation system.
Program at a Glance
Program Title: Statewide Comprehensive Outdoor Recreation Plan
Office: 1480 Girard Street, NW
Type: Administrative