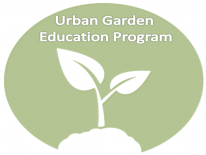 This course will cover a variety of topics about urban gardening in District from garden design, organic management, critter proof composting, cooking what you grow, food justice and many more. After the completion of this course each participant will receive a certificate and the knowledge and experience to create and manage a large variety of urban gardening projects.

This course is seven weeks long, comprised of 17 sessions that are two hours in length. It features field trips and lessons taught by experienced urban gardeners who are currently creating and managing the District's leading agriculture projects.

Typical Schedule (May change year to year):
Urban Garden 101
Vegetables A-Z
Garden Calendar
Starting Seeds, Propagating, and Grafting at Home
Container Gardening
Urban Composting
Edible Annuals Classifications
Garden Pest and Disease + IPM
Weed Management
Garden Season Extensions
Garden Carpentry
Medicinal and Edible Herbs in the Garden
Talking Series: Food Justice
K Street Farm Irrigation Workshop
Urban Fruit Trees
Harvesting and Cooking from the Garden
Urban Garden Bike Tour
Registration
Visit our Registration Portal to sign up for DPR programs
Questions
To learn more please reach out DPR's Community Garden Specialists:
[email protected] - (202) 262-2138
Follow us on Social Media
facebook.com/dprurbangardens
instagram.com/dprurbangardens
Want to Receive Monthly Updates for DPR Programs?
DPR's Urban Garden Division partners with the DUG Network to do a semi-monthly (twice a month around the 1st and 15th) newsletter that highlights all DPR programs and registration openings along with other urban Ag, food security and environmental programs, workshops, job openings, grants, tips, etc, in greater DC. To view past newsletters or to sign up for future newsletters please visit this link or email [email protected]
The DUG Network website also has a searchable database of over 500 organizations working in DC in urban Ag, food security, and environmental programs along with many other resources.