Select sites open on Monday, July 4th/Furlough Day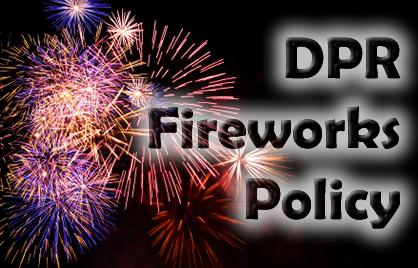 Select sites open on Monday, July 4th/Furlough Day.
DPR Contact: John Stokes, (202) 673-7645
DPR Aquatics: (202) 671-1289
Washington, DC - The DC Department of Parks and Recreation (DPR) has announced the following schedule in observance of the Independence Day holiday weekend and furlough day on Monday, July 4, 2011.
Recreation and Community Centers
All DPR recreation centers will be closed on Monday, July 4.
DPR summer camps will not be in session on Monday, July 4.
Pools and Spray Parks
All DPR outdoor and indoor swimming pools will follow their normal schedule on Saturday, July 2 and Sunday, July 3, 2011.
On Monday, July 4th, all indoor aquatic facilities will be closed. 7 outdoor pools will be open 12:00 pm – 6:00 pm, (list below).
DPR spray parks will operate regular weekend hours on Saturday, July 2, 11:00 am – 4:00 pm. All spray parks will be closed on Sunday, July 3 and Monday, July 4.
The following DPR aquatic facilities will be open on Monday, July 4, from 12:00 pm – 6:00 pm:
Ward 1
Banneker Pool
2500 Georgia Avenue NW
(202) 673-2121
Ward 2
Francis Pool
2435 N Street, NW
(202)727-3285
Ward 4
Upshur Pool
4300 Arkansas Avenue, NW
(202)576-8661
Ward 5
Theodore Hagans Pool
3201 Fort Lincoln Drive, NE
(202) 576-6389
Ward 6
Randall Pool
South Capital and I Streets, SW
(202)727-1420
Ward 7
Fort Dupont Pool
830 Ridge Road, SE
(202)645-5026
Ward 8
Oxon Run Pool
501 Mississippi Avenue, SE
(202) 645-5042
Recreation centers and fields that have been permitted for use will remain open.
DPR fields are closed at dusk.
PLEASE BE ADVISED THAT FIREWORKS ARE STRICTLY PROHIBITED ON ALL DPR PROPERTY.
For a complete list of locations and hours of DPR's recreation centers and pools visit the DPR's website, at DPR.DC.GOV. For more information, contact DPR Customer Service at (202) 673-7647 or DPR Aquatics at (202) 671-1289.