DPR Boxing Employee Patrice "Boog" Harris Featured in Creed III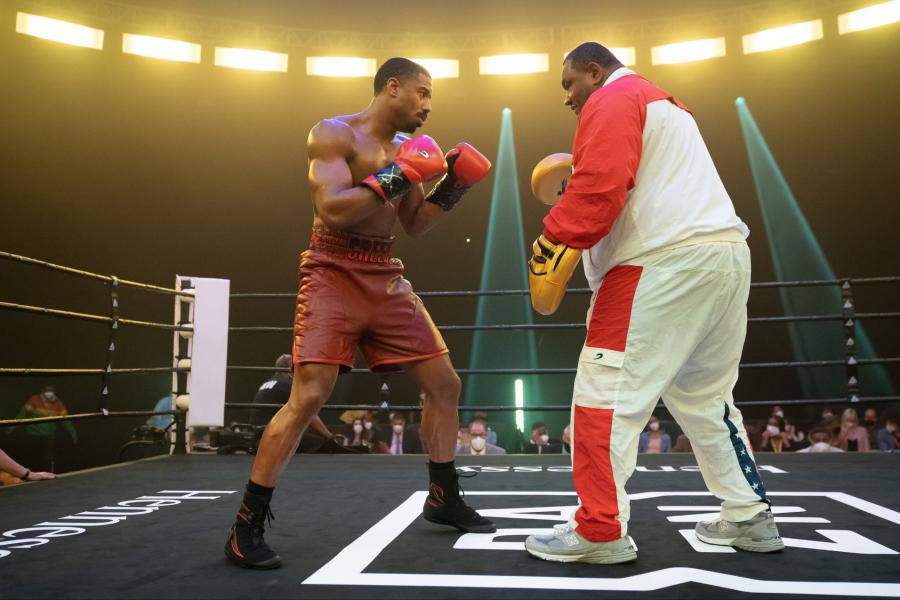 (WASHINGTON, DC) – DC Department of Parks and Recreation (DPR) boxing program coach and employee Patrice "Boog" Harris appears in the new film Creed III, where he plays trainer "Boog" for the boxer Creed (Michael B. Jordan). The film features several scenes where Boog guides Creed through practice using striking pads and in big fight sequences in the ring.
"Harris represents the very best of DPR," said DPR Director Delano Hunter. "He honed his skills as a youth in DPR's boxing program. As a long-time volunteer and eventual employee, he has dedicated his professional career to helping future generations stay engaged by pursuing their dreams"

Michael B. Jordan handpicked Harris to make his film debut in Creed II after following social media highlights of Harris training fighters at Bald Eagle Recreation Center, where he works. Years later, when it was time to film Creed III, Jordan personally called Harris to ask him back for the new film.

Creed III is an American sports drama film directed by and starring Michael B. Jordan as Adonis "Donnie" Creed. The film is the sequel to Creed II (2018), the third in the Creed series, and the overall ninth installment in the Rocky film series. View the Creed III trailer here.

"I was raised on Rocky, and now to be a part of that franchise is like I am living a dream," said Harris. "I am just doing what I love and something I have been doing at DPR for 22 years. I thought I would be a fighter, but it turned out coaching is my calling and helping young people in my community."

Each year, DPR engages over 300 youth, ages 6-18, in its boxing program. Last year, DPR opened the Columbia Heights Boxing Club within the Columbia Heights Community Center. The boxing programs train participants at several facilities with world-class equipment and coaches. To learn more about DPR boxing and other youth sports, please visit DPRprograms.com.
###