Dear Patrons,
During the District's Public Health Emergency, in response to coronavirus (COVID-19), all Recreation Centers, Aquatic Centers, and Playgrounds, as well as Gated Parks and Athletic Fields are closed until April 27, 2020.
Mayor Bowser Extends Modified District Operating Status and Prohibition on Mass Gatherings During Public Health Emergency.
Dog parks, skate parks, trails and open green spaces remain available for use by residents during normal hours.

Although certain DPR outdoor amenities remain open, residents are reminded to continue to practice social distancing, even while outdoors.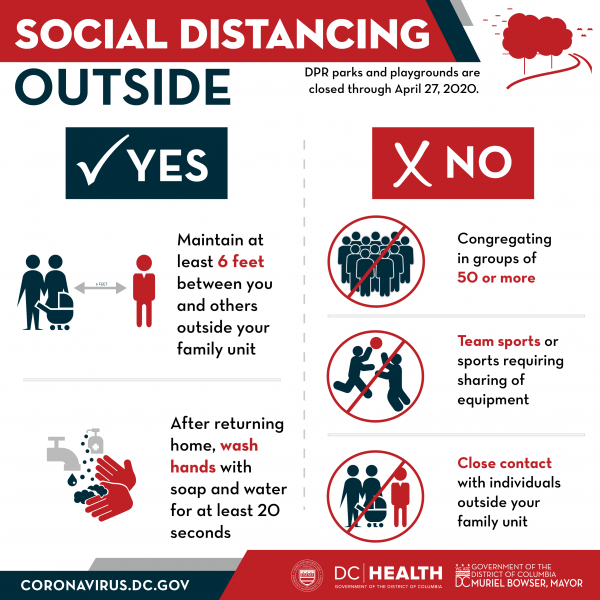 For more information regarding the District's response to coronavirus (COVID-19), visit coronavirus.dc.gov.
###
Social Media:
DPR Twitter: @DCDPR
DPR Instagram: @DCDPR
DPR Facebook: facebook.com/DCDPR
DPR Website: dpr.dc.gov
Join our Mailing List, Sign up for Text/Email Alerts, or Register for a Program