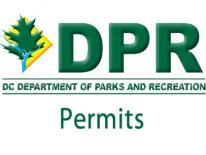 Permit Windows
The current permit windows for athletics and aquatics are provided below. There are four permit windows each calendar year, to coincide with each season. Applications must be received online during the "Permit Application Window" to be considered for use. Applicants may submit new requests after the notification of availability.
For more information about permit windows, please refer to the DPR Permit Handbook [PDF].

Winter 2019
Spring 2020
Summer 2020
Fall 2020
If you're ready to start the permit process today, you can apply online now.