DPR is proud to honor 3 individuals for the 2016 30th Annual Black History Invitiational Swim Meet!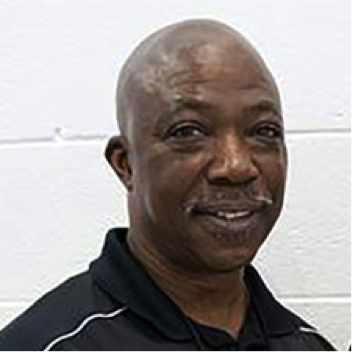 Tommy Jackson - Atlanta, GA
Head Coach Tommy Jackson brings a wealth of knowledge alone with over 36 years of coaching experience to the City of Atlanta Dolphins Swim Team. A native of Moultrie, Georgia, he served three years in the United States Army as an artillery man while serving one year of combat during the Vietnam War.
He later attended Albany State University in Albany Georgia from 1972-1976, where he swam and dove competitively for the school's Swimming and diving team. He received a Bachelor's Degree of Science and Graduated Cum laude from Albany State University in 1976. He attended Georgia State University in Atlanta, Georgia from 1976-1978 and received a Master Degree of Education with a concentration in Physical Education.
In 1974, he became an American Red Cross Volunteer to teach Water Safety Program. He holds CPR Certification, First Aid Certification, Water Safety Instructor, and Water Safety Instructor Trainer Certification, Lifeguard Training Certification, Lifeguard Instructor Certification, Lifeguard Training Instructor Trainer Certification, United State Swimming Certification, United State Swimming National Team Coach 2009-2010 and holds a T-5 Teaching Certification.
From 1976-1978, he taught in the Elementary school in Adel, Georgia. Fall of 1978, He was employed at Fort Valley State University as an Instructor of Health and Physical Education. While there he taught health, physical education which included physical fitness, stunts and tumbling, trampoline, roller skating, fencing, swimming, exercise physiology and kinesiology. He was Director of the intramural program, Head Coach of men's Track and Field Program, weight training Coach for State University Athletic Department.
In 1982, he was selected by the Department Chairman of Physical Education to attend Georgia State University to study exercise science from 1982-1983. He returned to teach at Fort Valley State University until 1985. Heath Slater Elementary School and later transferred to Martin Luther King, Jr. Middle School to teach physical education and swimming until 2005.
In 1986, he became an assistant coach and in 1989 became Head Coach of the City of Atlanta Dolphins Swim Team. Under the guidance of Head Coach Tommy Jackson the City of Atlanta Dolphins have help swimmers secure swimming scholarships to attend college ,developed State, region and internationally ranked swimmers from the novice level to the Olympic level:
Academic-All-American
Host of Team Championships
Finish top 5 Georgia State Championships
Host of Georgia All-Star
Georgia State Record holder
National Age Group Record holder
Host of AAU Junior National Champions
Joe Ferrell Award
Number one Swimmer in the Nation
Number two Swimmer in the Nation
Several top 16 swimmers
Junior National Team member
National Team member
Several Junior National qualifier
Several Senior National qualifier
US OPEN qualifier
Swimmer has broken a total of 11 American Records in his career
Two time Short Course World Championship medalist
Four-time US Open Champion
Five-time World Cup Swimming Champion
Two-time runner-up at US National
Short course meter American record holder 50 meter free
1996, 2000 and 2004 Olympic Trial qualifiers
1995 Quadriplegic swimmers set first record at Paralympics' Trial held at Georgia Tech
Sydney's 2000 Paralympics Games world record set 100 and 200 meter breaststroke to win 2 gold medals
At 2004 Paralympics' Games Athens, Greece won 2 gold medals 50 an 100 meter freestyle
In 2006, Quadriplegic swimmer won 18 gold medals, four silver medals and six bronze medals in swimming, setting a new world record, five new American records and seven Pan-American records
Quadriplegic swimmer holds 11 world records, 14 American records, and 14 Pan-American records in swimming
Quadriplegic swimmer In 2002, USA Swimming named him an "Icon of Paralympics in Swimming"
In October 2006, Quadriplegic swimmer was nominated for SCI Sports Hall of Fame.
These achievements resulted from a team effort that included administrators, coaches, parents, swimmers and all of Department of Parks Recreation and Cultural affairs.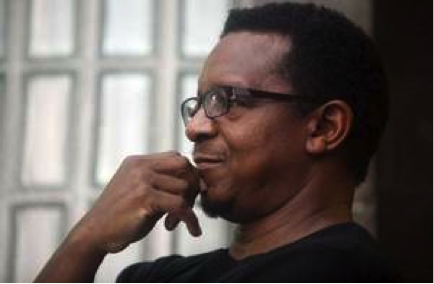 Gary Peterson - Detroit, MI
Gary Peterson is a Detroit native through and through. A proud product of Detroit's Public School system, as well as the City of Detroit Parks and Recreation Department, the mentors that influenced him as a youth in the inner city, made Gary who he is today. Gary learned how to swim at the recreation centers and developed his skills for competitive swimming during his high school years at Martin Luther King Jr, Senior High. From there he went on to earn a swimming scholarship to South Carolina State University - SCSU (a Historically Black College/University - HBCU) graduating in 1978.

It was SCSU that he learned, and began to implement, one of his principles of life - "Each one, reach one. Each one, teach one." Gary returned to Detroit after gradution and started working for the City of Detroit Parks and Recreation Department, where his career would span over 38 years. He held various positions, working as a lifeguard, pool manager, Aquatics Manager and more. He taught well over 1000 adult and youth residents how to swim and in 2011, Gary retired from the City of Detroit Parks and Recreation Dept., he was the Aquatic Coordinator/ Manager at the time. However Gary continues to stay active, sharing his passion for competitive swimming by volunteering his time, energy and resources as a Coach at Coleman Young Recreation Center and coordinating swim entries for the City of Detroit Parks and Recreation Department.
Gary attended DPR's first Black History Swim meet back in 1987, with a group of progressive thinking parents. The hope was to introduce an activity to African-American youth that both culturally and competitively motivated them to get involved in positive events outside the city of Detroit. The Black History Invitational Swim Meet had such a positive impact, that the City of Detroit Parks and Recreation Department, along with neighboring programs with the same vision, have been attending the meet for 30 years and counting.
Gary continues to preach, "Whatever the mind can conceive and believe it can achieve." The Black History Invitational Swim Meet keeps that thought alive for each and every swimmer that participates.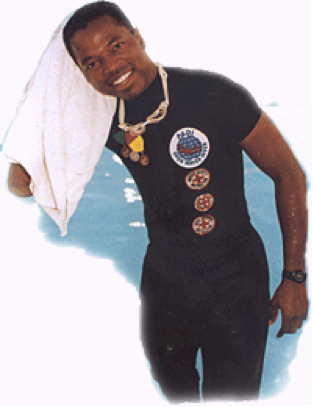 Lee Pitts - Fort Meyers, FL
Lee Pitts, an internationally renowned swim instructor, is one of the most celebrated swim instructors of his generation. In 1992, Lee secured his place in history by becoming the first African American to produce, direct, and instruct in the award-winning swim lesson video - Waters: Beginners Swim Lessons for Adults and Children with Lee Pitts. With over 35 years of experience in the areas of swimming and water safety, he has taught thousands to swim. Lee, a former competitive swimmer, love of swimming blossomed at the A.G. Gaston Boys and Girls Club at age 7 in Birmingham, Alabama, where his mother Johnnie Pitts enrolled him and his older brother Eugene. After perfecting his competitive swim strokes by age 10, he found himself teaching his childhood friends to swim. He went on to swim for the Macline Swim Team, and the Birmingham Parks and Recreation Swim Team. By age 17, Lee became a Red Cross certified lifeguard and swim instructor and began teaching swim lessons and coaching swim teams in Birmingham.

After completing Talladega College with a Bachelor's Degree in Business and Clark Atlanta University with a Master's Degree in Economics, he started conducting swim clinics around the United States. In 1991, he founded the Lee Pitts Swim School in Fort Myers, Florida. Eight years later, the Lee Pitts Swim School Swim Team, which consisted of 80 African American students, obtained the Division I swim team championship in the Southwest Florida Swim League. Lee is still a highly sought after swim instructor. Every year, he conducts swimming clinics throughout the world. These clinics attract swimmers and non-swimmers of all ages.

Lee's impeccable reputation as a swim coach secured him the position as spokesman for 20 swim tip television commercials for NBC affiliates WBBH and WFLA in Florida. He made history as the first and only African American swim instructor in the role. Additionally, he has been featured as a swimming and water safety expert on many TV shows including CBS This Morning, CNN Headline News and Fox News. Lee, also a certified scuba diver, was inducted into the Boys and Girls Club of America's National Hall of Fame in 1998. The induction celebrated his distinguished swim teaching career and community involvement with youth. Ebony Magazine called him a national and international role model for minority swim instructors. In 1998, Aetna Insurance profiled Lee in its annual national African American History Calendar for his outstanding contribution to swimming and water safety for Blacks. He is the only swim instructor inducted into the Who's Who in African American History. In 2003, Lee was selected to Who's Who in Aquatic Leadership in the United States. In 2004, America chose him to lead a delegation of ten American swim instructors to Haiti to teach 500 children. In 2006, he became the first African American swim teacher to teach in South Africa. In 2005, International Aquatics Magazine named him to its 100 Most Influential People in Aquatics list. The Hall of Fame instructor has also received 5 NAACP Image Award.

Lee reflected on his early days during an interview with the Tampa Tribune in 1994, "At about age 8, I knew I wanted to be a swim instructor, because that would allow me to go swimming for free and whenever I wanted, which was my simple goal at the time. But, to think that it would allow me to touch so many people and make so many friends around the world was unimaginable. Who would have thought that from my humble start, gathering soda bottles to pay for pool admittance because my mother couldn't afford the 50 cents cost, that it would have resulted in me teaching thousands to swim and getting to swim for free!"

He rose from the low income Collegeville Public Housing Projects in Birmingham to become one of America's most celebrated swim instructors. He has made a lifetime commitment to teaching youths, especially minority and disadvantaged children to swim. As a highly sought after instructor and speaker, he educates audiences on the effects of social and economic conditions and their contribution to the lack of swim skills in minority and low income communities. The lack of basic swimming skills results in increased drowning statistics for minorities. At its 2006 conference, the National Drown Prevention Alliance tapped him as its keynote speaker on minority drowning issues.

Lee has been featured in the Washington Post, Los Angeles Times, Birmingham News, USA Today, Fort Myers News-Press, Tampa Tribune, Community Voice News, Essence, Ebony, Swim Magazine, Fitness Swimmer, and International Aquatic Magazine. He is largely recognized around the country as the first person to draw national attention to the high percentage of minority people who drown each year and solutions to the problem. He started this crusade in 1988. He is a board member for Diversity in Aquatics. He is the author of the critically acclaimed article Black Splash: The History of African American Swimmers by Lee Pitts. The article was published in International Aquatics Magazine in 2009.
In 2014, Hodges University named its student union the Lee Pitts Student Union. In 2015 Carver High School in Birmingham selected Lee Pitts to its Hall of Fame.

He is the former senior aquatics director for the Broward County Boys and Girls Club in Fort Lauderdale, Florida, a program that taught over 500 inner-city children to swim in 2013. And, was the only Michael Phelps certified program in Florida. Some of his past experiences are as follows:
- The only Florida swim teacher certified to teach the Michael Phelps Swim Program
- Aquatics Director/ Head Swim Team Coach/ Lead Swim Instructor for the Quality Life Center
- Head Swim Instructor/Lifeguard for the STARS Swimming Complex, Fort Myers, FL
- Head Swim Instructor/ Lifeguard, City of Fort Myers
- Aquatics Director/Head Swim Team Coach/ Lead Swim Instructor, Dr. Martin Luther King Swimming Pool, Tampa
- Swim Instructor/ Lifeguard, Atlanta Parks and Recreation, Atlanta, GA
- Swim Instructor/Lifeguard/Head Swim Team Coach, City of Birmingham, AL
- Swim Instructor/ Lifeguard Fourth Avenue YMCA, Birmingham, AL
For more information on Lee Pitts, please visit www.LeePitts.com.