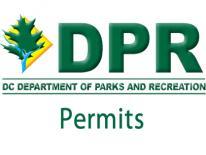 The rules and regulations below must be followed in order to permit a DPR aquatic facility. Failure to adhere to any of the aquatic policies shall be grounds for an official reprimand, removal from a facility, or possibly the barring from a facility for a set period of time.
Groups of ten or more MUST have a permit for admission into a DPR pool

Permitted groups, including camps and day cares, must follow the required DPR supervision ratios (please check with the pool for the required ratios)

Due to high demand for pool space, groups must limit their requests to visiting no more than twice a week, one hour per visit. The pool may allow for additional time, if available. Groups should check with the permits office

Groups that gave a majority of children and youth over the age of nine (9) years old, are limited to 25 children

DPR reserves the right to deny a permit application that requests any time outside of pool's hours of operation

Any permitted group that is not in compliance with all permit guidelines, pool rules and site staff instruction will not be granted access to the pool and asked to leave

Groups must bring permit with them to the pool during each visit.