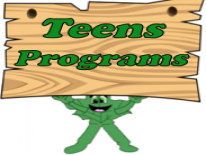 Below are the DPR programs that are designed for all teenagers to participate in. Scroll through the options below and see which ones make the most sense for you and the young man or woman you care about.
Visit our Registration Portal to sign up for teens programs now.

If you're looking for news or sign up info about a smaller program that is not listed on our website but does take place in a specific DPR facility, click on the Find a Facility, Find a Park, or Find a Pool links and use the contact information on those pages to reach out to DPR staff directly.